Why Custom Solar Lighting Solutions are Important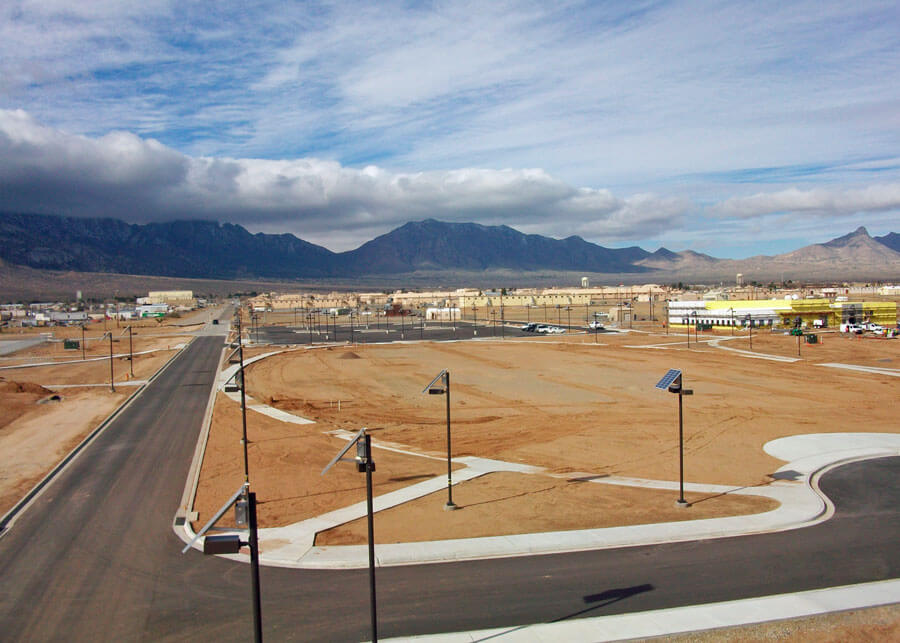 Solar powered energy is a fast growing trend and has been recognized worldwide as an affordable eco-friendly solution. It's becoming common to see solar panels on the tops of buildings, and now more often, we see them popping up on streetlights, parking lot lights, signs, and so many other applications.
Consumers can even go to their favorite hardware store and purchase small, inexpensive solar lights for applications like gardens, paths, and accent illumination needs. These small units may require no more than taking them out of the box and setting them into the ground. But for more vital lighting projects like illuminating public roads, parking lots, parks, security perimeters and freeways, a greater level of expertise is required.
A long list of important factors must be considered when choosing the best solar lighting solution, including:
Selecting the most appropriate fixture and light distribution for the specific application
Evaluating the geographic location to determine sun hours and the length of the night
Meeting light level requirements and providing options for operation schedules.
When there is a clear understanding of the specific sizing and application needs, the results will be satisfactory for the client and will function properly.
When it comes to this type of critical solar power project, the concept of a "one solution fits all" can result in defective results and, unfortunately, create the impression that the solar lighting industry is not ready to play a prime role in illumination of our streets and roads. 
This couldn't be farther from the truth.
When the appropriate system is applied correctly, solar powered lighting systems provide reliable, efficient and cost-effect solutions for a wide range of illumination projects. 
It is very important that subcontractors, project managers and end customers demand their solar lighting vendor treat each project unique and to take the time and analyze all of the details. Experienced and reliable solar lighting companies, like SEPCO, do this with every project no matter how big or small. Customers should insist the same from all of their potential solar vendors.
The basic operating principle at SEPCO is, "not all solar lighting projects are created equal." We take the time to learn about and evaluate every aspect of each individual project to develop a customized solution. Understanding the goals of our client and exceeding their expectation is our number one goal.  Only trust experience and expertise when selecting a solar lighting solution.
Editor's Note: This post was originally published in May 2013 and has been completely revamped and updated for accuracy and comprehensiveness. 
Source link