Use Solar Outdoor Lighting for Energy Efficiency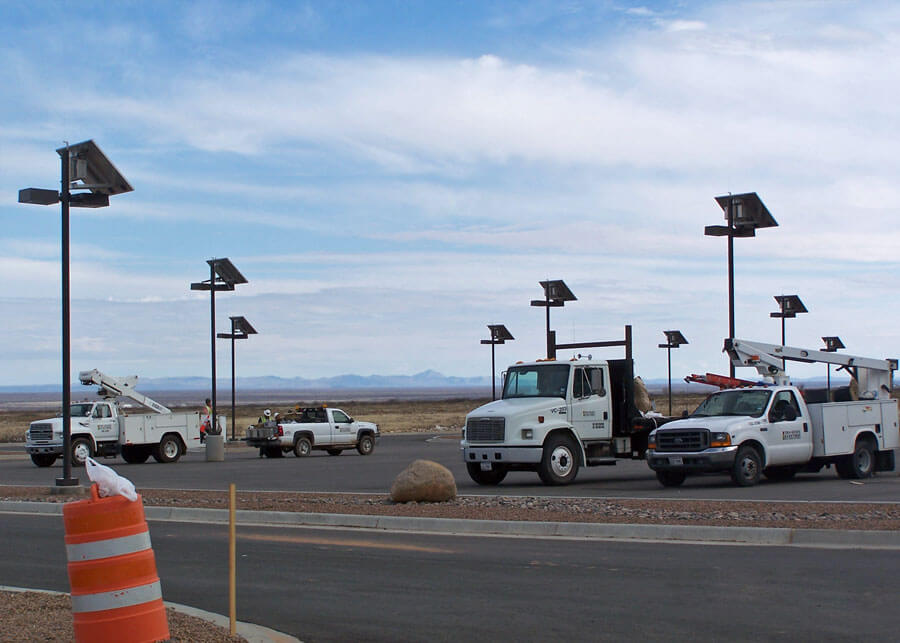 Lighting up any space, be it residential or commercial, can be an expensive endeavor. Between the cost of trenching, wiring and installation can make the lighting expensive to implement. And then after that you have the electrical costs every month to pay. Depending on the type and intensity of the light this can eat up a budget quickly.
Using solar outdoor lighting systems to provide the lighting can greatly reduce costs, help improve the environment and keep the electrical costs back in the bank where it belongs. Outdoor solar lights do not require any additional trenching or wiring since each unit provides its own power to the fixture. Installation is simple since all you have to do is set the pole and go. The light works on its own.
Small outdoor solar lights for homeowners are simple to install. Most come mounted on a stake that gets installed just about anywhere the light is required. There are even roof mounted solar flood lights that are motion activated and are used for security of the home and property. These lights can be found just about anywhere and provide the perfect solution for most homeowner applications.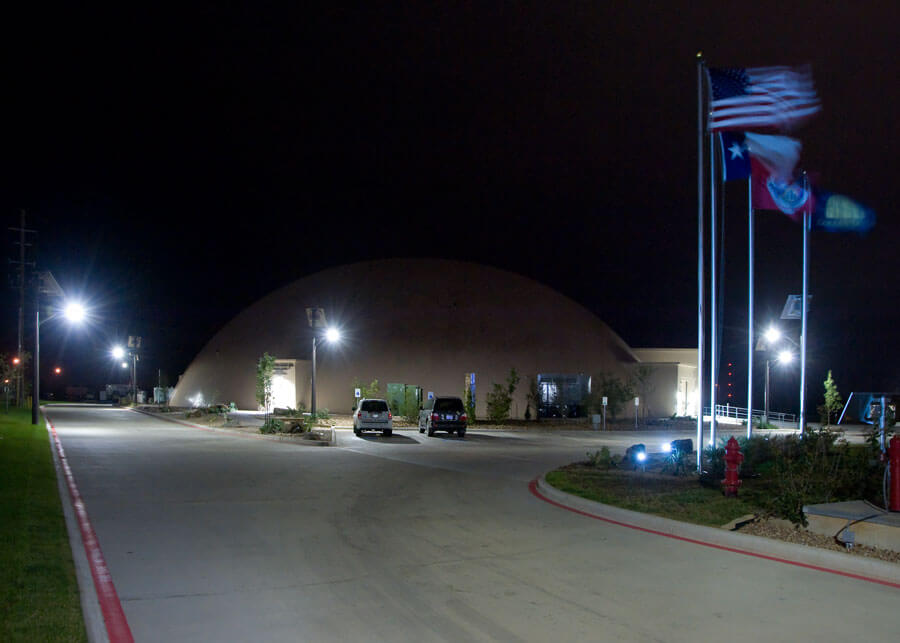 Large solar lights for outdoors such as parking lot lighting, street lighting, security lighting, etc. require much more powerful lights that only a commercial solar light manufacturer can provide. These lights need to provide more foot-candles for people to be able to see properly. Electrical engineers can provide the requirements depending on the installation and the commercial solar lighting manufacturer can provide a lighting layout showing the requirements are able to be met.
Large scale solar light projects have a higher upfront cost; however, they provide a quick return on investment, especially if providing lighting to an area with no existing electrical infrastructure. Most commercial solar lights have a single power assembly for each light, typically installed on the top of the pole, and provides power to the light fixture all night. Other operation profiles can be set up during the initial specification process. Other configurations include a large power system providing power to multiple fixtures. This is the only time additional wiring is required.
The energy benefits to each type of solar outdoor lighting is great since there is not additional costs after installation and they do not require the electrical grid to operate. With the number of power outages that happen all over, this will increase security. Best of all, they provide environmental benefits such as they do not use any fossil fuels or non-renewable energy resource. They get all the power they require from the sun, something that will be around for quite some time and is so far free for us to use.
Source link