Solar Car Park Lighting for Stress Free Lighting
Every business and building has a car park area where lighting is necessary to provide safety to people and their vehicles. Sometimes the lighting can be an afterthought and forgotten till the concrete is laid. This is where solar car park lighting comes in to save the day.
Instead of digging up that parking lot, placing stand-alone solar car park lighting systems can provide the needed lighting without the destruction of the area. Each system generates its own power for the light with all the equipment situated at the top of the pole. The only area that needs to be disturbed on the ground is where the pole is placed.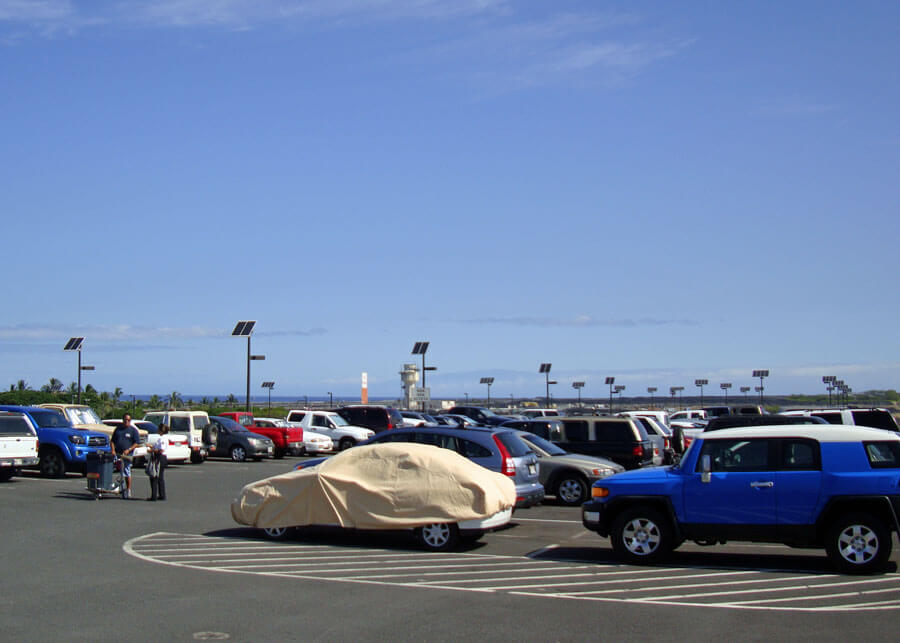 Solar car park lighting saves time and money by not having to dig up the site to lay down traditional electric wiring. Instead, installing an anchor base pole on a concrete foundation and installing the solar power assembly and light fixture on the top of the pole gives you light in less than a day, not weeks of digging and pouring new concrete.
If you are looking to reduce your overall energy costs with existing lighting, solar car park lighting can still be a great option. Grid intertie systems can put energy back into the grid during the day and use the grid power at night. There is even an option for a battery backup with grid intertie systems in case the area is prone to blackouts.
Finally, for new construction sites, if the grid power is not easily accessible, solar car park lighting systems can provide savings from trenching in the electric and no grid power fees ever. Even if the power is easily accessible, solar lights are becoming a more popular alternative to showcase a green image and provide LEED certifications. And with the advances in technology, the systems are practically maintenance-free. Making sure there is good autonomy to the system provides longer battery life and with LEDs lasting for 15 years or so, there is almost never anything to replace.