SEPCO Completes LED Solar Walkway Lighting Project at USMC Base
SEPCO recently completed a solar LED walkway lighting retrofit project at a US Marine Corps Bachelor Enlisted Quarters. This installation allows for improvement in energy security and reduces current energy usage on the base. The new fixtures were selected to match the old lighting fixtures in design to fit the architectural integrity of the area and allow for more efficient LED technology to be used in conjunction with solar power. The project also allowed for lower costs by utilizing the existing light poles.
Parking Lot Before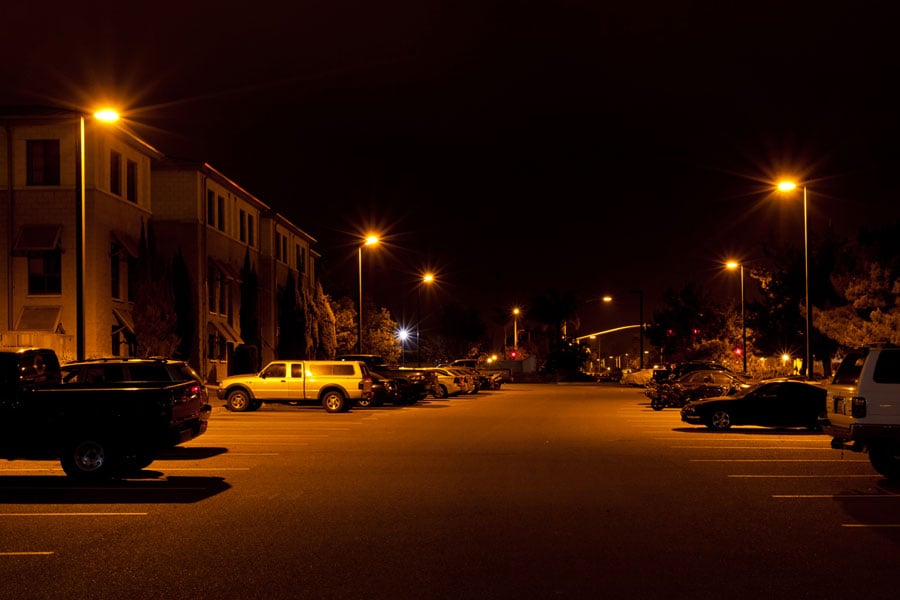 At US Marine Corps Bachelor Enlisted Quarters installation there were 143 area and walkway lights long installed and operating. The light fixtures were post-top pole-mounted luminaires using high energy-consuming 150 Watt high-pressure sodium lamps. The goal of the project was to disconnect the BEQ lighting and retrofit with much lower Watt, higher quality, longer operating life light from solar power, thus, the area would be completely off a costly, potentially compromised public electrical grid.
Parking Lot After Solar LED Lighting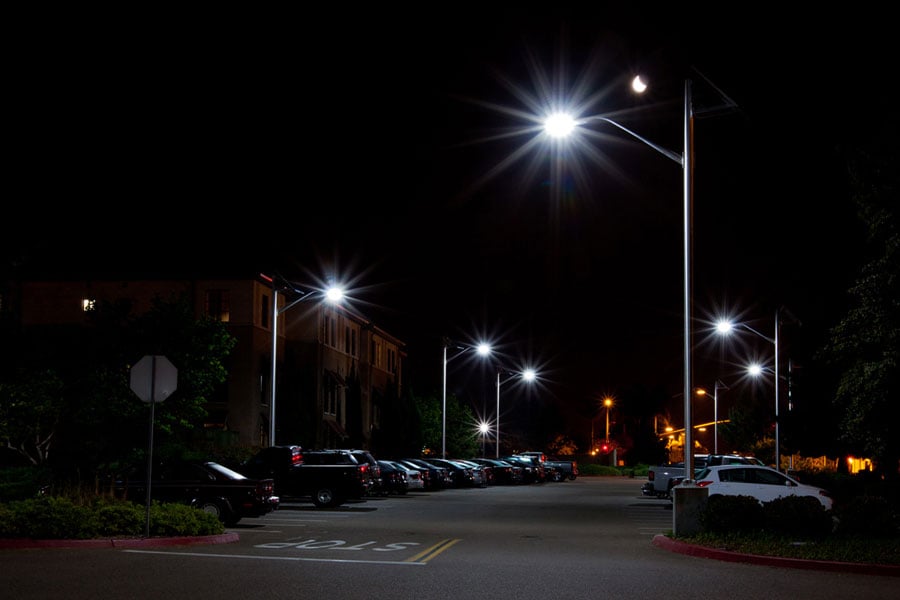 Mandates currently set forth by the US Federal Government pertaining to federal facilities make solar LED lighting an ideal solution. One requirement is that federally owned property and buildings are mandated to materially reduce current energy use. A second requirement is to improve energy security by employing renewable power that operates independently of the electrical utility grids.
Walkway Before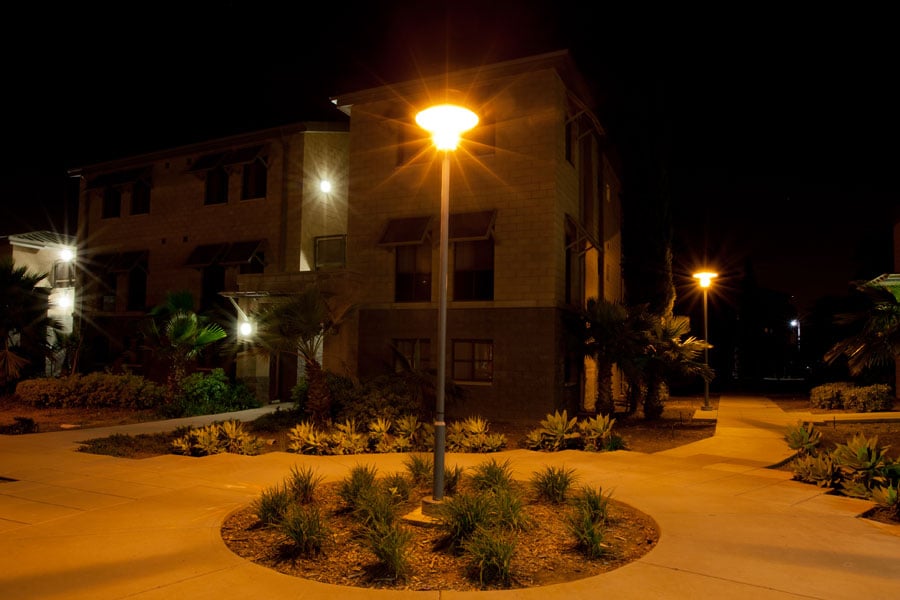 The USMC BEQ light fixtures operate dusk to dawn by using the solar panels themselves to sense day and night times. They formerly consumed 257,400 Watts of costly grid power each night. The new LED solar lights operate with improved white lighting quality, far lower maintenance costs, and higher visual acuity for enhanced facility security. The new solar units draw zero Watts electricity and are completely independent of an outside electrical grid utility.
Walkway After Solar LED Lighting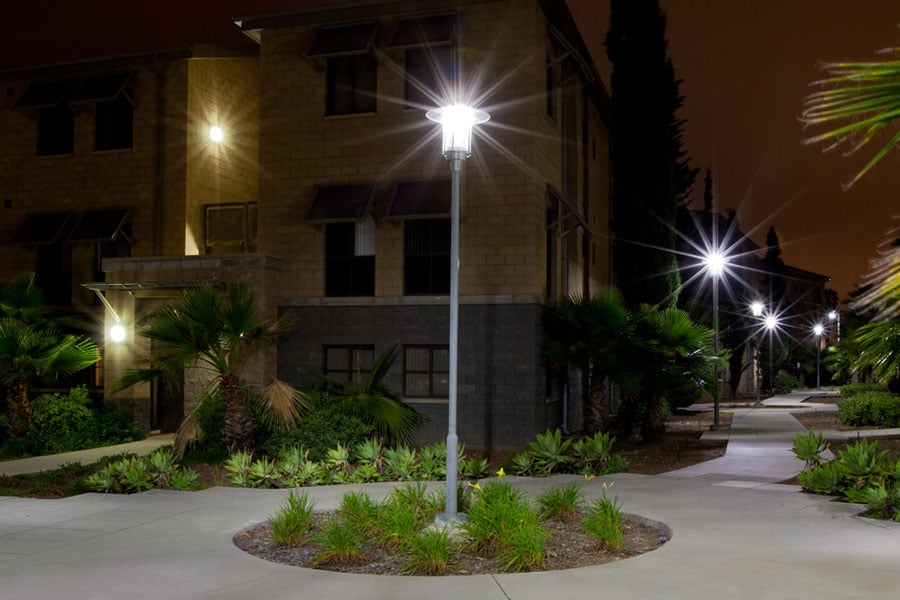 The most efficient, economical way to meet federal mandates was to reuse the existing light poles and attach the new, more efficient LED post-top fixtures that provide equal or better quality light than high-pressure sodium. Technical calculations determine that 18 Watt LED direct Slide light fixtures from Beacon Products to provide superior illumination. All existing light poles were reused with existing underground conduits and wiring in most locations. SEPCO's ground-mounted stand-alone solar electric power arrays were installed, able to operate up to four fixtures each.
Source link