See How Subdivisions Use Mailbox Cluster Solar Lighting Systems
Many subdivisions have mailbox clusters for their condo owners to collect their mail at. These mailbox clusters are sometimes under a roof structure or are free-standing without a roof. Both types of setups require lighting for at least part of the night to provide security for residents that need to collect their mail after dark. Since electricity isn't always available at these locations as they are typically located in a more remote area, a solar lighting solution is a great alternative.
Solar lighting lowers the cost of trenching and running electricity to the area and installation can be completed without disturbing the surrounding area and landscaping, as well as lowering the disturbance on the residences themselves. We have worked with many developers over the years to provide such a solution.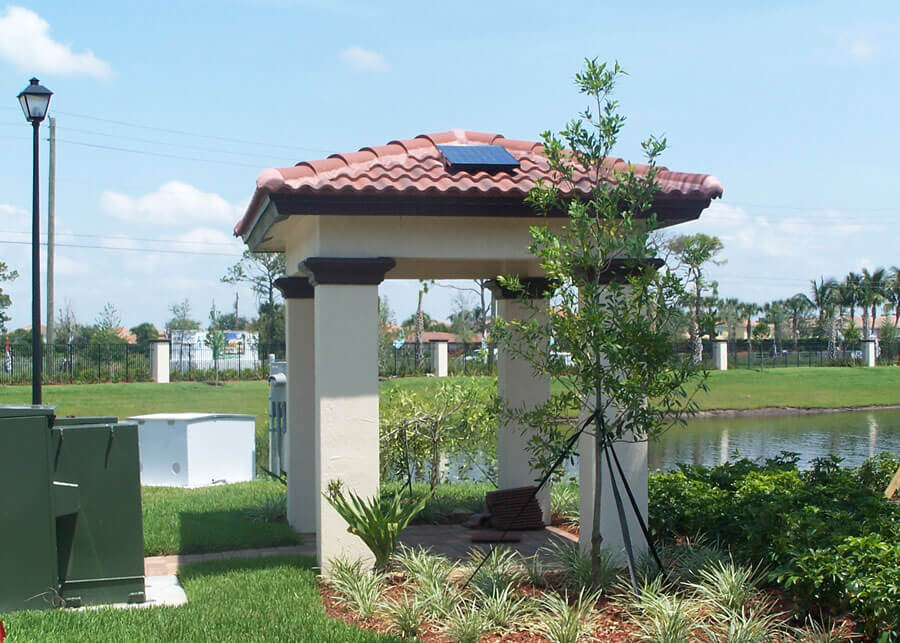 DR Horton uses our solar lighting systems for their subdivision mailbox clusters in many developments. These subdivision mailbox areas have the solar panel mounted to the roof structure with the battery box and light fixtures mounted under the roof of the canopy structure. This system specifically uses a wall pack or floodlight mounted above to shine on the face of the mailboxes. Other systems have used canopy-style fixtures mounted on the center of the ceiling to shine all around the area.
We have even completed other projects using a pole light when there is no canopy structure. The pole light allows for more area lighting than a canopy light can offer. It can light up not only the mailbox structure but the walkway and even part of the roadway.
As for operation, the mailbox cluster lights can operate all night, dusk to dawn, or for a certain number of hours after dusk. We have even installed lights that use a motion sensor to only have the lights come on when motion is detected. These operation options allow for a customized system to be designed based on the project needs and to reduce the size of the solar power and battery when available since the time needed to run the light determines the size system needed for the project.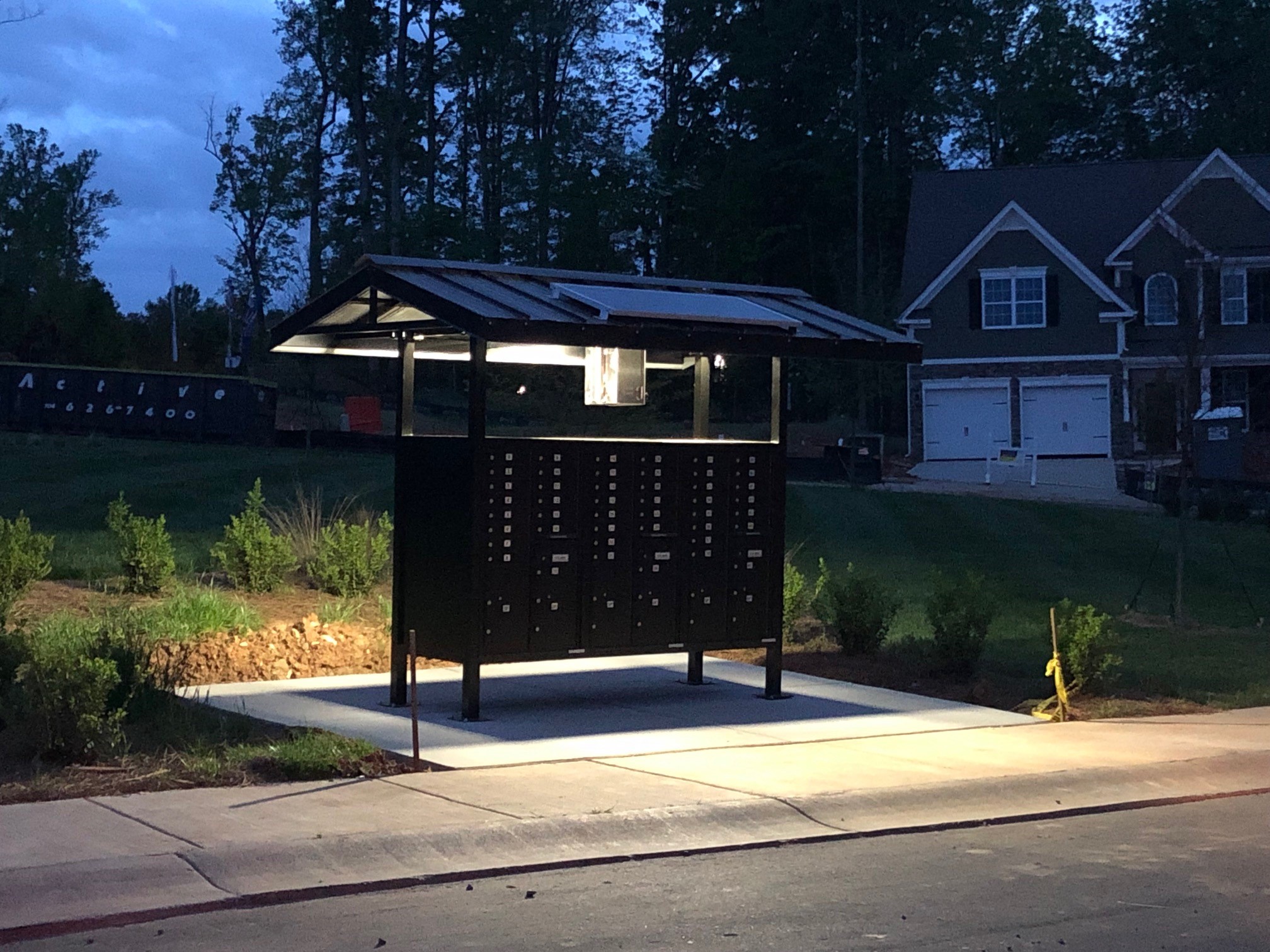 Using a solar lighting system for their remote building structures not only shows the development's green initiative but also provides cost savings by not having to pay for electricity at a site. The use of this technology benefits from renewable energy and tax savings from installing solar power for lighting. The solar lighting systems also provide safety and security to residences at night when they are checking their mail. 
These solar building structure lighting projects do not need to be installed during the development phase and are usually installed as an afterthought to lighting. The system is self-contained and no additional wiring or trenching is needed. These systems can be installed many years after the main structure has been put in place in most cases. Instead, all that is needed is the fixture, solar power system, and mounting hardware to be installed directly on the structure and let the sun do the rest of the work.
So next time you see a need for a light for your mailbox cluster area, and you don't want to disturb your landscape or bring in traditional electricity, look at using a solar lighting system. You may be surprised at how affordable a commercially designed system is compared to trenching and running power.
Source link