Remarkable Solar Lighting Solution for Jack McLean Park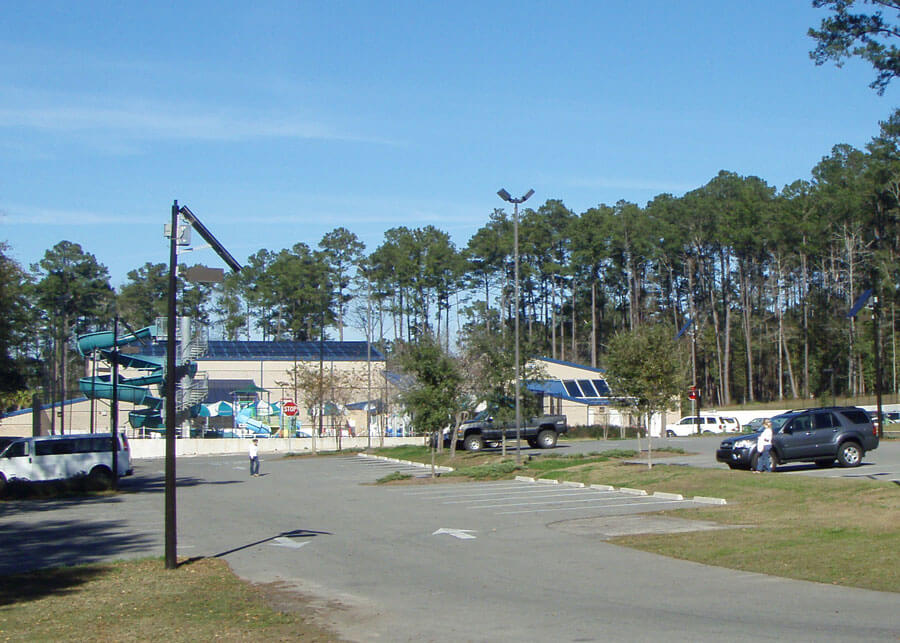 In the summer of 2007, the City of Tallahassee, FL contacted SEPCO regarding a lighting project for Jack McLean Park.  According to the city's website: "The 52-acre Jack L. McLean, Jr. Park provides active and passive recreation facilities, including five covered picnic shelters with grills, two comfort stations, a playground, four basketball courts, two tennis courts, a 24-station fitness trail, two bike trails, and two sand volleyball courts. The park is named for former City Commissioner Jack L. McLean, Jr., who was the driving force behind the acquisition and development of the former Southside Park." The park also includes a 20,386 square foot recreation center and aquatics complex.
The city was looking for a solution to light the parking lot for the park facilities.  No electrical power was readily available, so solar lighting was the obvious choice. A SEPCO agent met with several city officials at the park to assess the site.  The lights would need to be placed on the east and west perimeters of the parking lot. This seemed to cause one major challenge: both the east and west perimeters of the parking lot were lined with a tall canopy of pine forest. This would cause serious shading issues for the solar panels.
SEPCO was tasked with solving the shading issue. Normally the solar panels are faced directly south at an angle of 45° to the ground. This allows the panels to be exposed to the most amount of sunlight in the winter-time; when the days are shortest, and the sun travels across the sky on a more southern plane.  If this mounting method was used for the parking lot, the solar on the east side of the parking lot would be shaded for most of the first half of the day. The solar on the west side would be shaded for most of the second half of the day.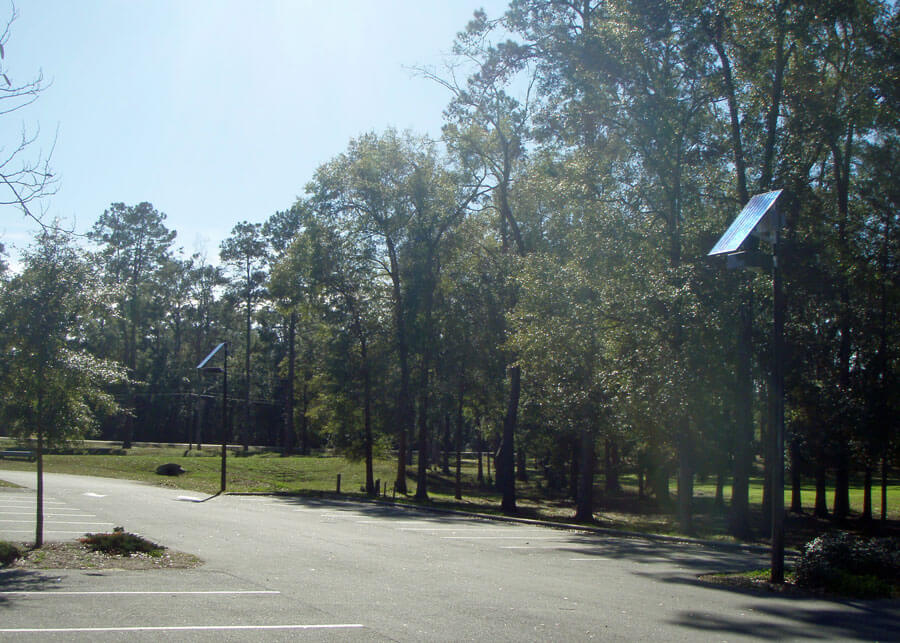 SEPCO decided the best course of action would be to face the solar panels on the east side of the lot west, and the west side of the lot east.  This would allow the solar panels to take advantage of the maximum amount of sunlight when they are out of the shade. Since the panels would still not be exposed to as much sunlight as they normally would, the solar power assemblies were also oversized for the load. Time clocks were also included with the systems. This would allow the lights to be set to run only during peak hours to conserve energy. The clocks also would allow the runtime to be reduced in case the shading turned out to have more of an affect than anticipated.
In the end, the city used the SEPCO equipment to set specifications for a bid. The city had the lights installed, and now has a solar lighting compliment to its beautiful family-friendly park.
Source link