Just a Little More LED Lighting Knowledge (Video)
So I was browsing the internet looking for one final post to write for the year (well, writing now, not publishing last, but anyways) and I came across this great video from a Google Hangout between Lisa Reed from Envision Lighting Design and Greg Aranda from Graybar. The original post is Shedding Light on LED Lighting and it is a great article that goes over the new LED technology and some basic information. The video at the end of the post, or just below, shines even more light on the topic of LEDs and I wanted to share this information with you all.
There is some really great information in this 38 minute presentation; however, here's a quick overview of what is covered.
Lisa goes over some great facts about LEDs including the lower energy consumption, lasting longer lighting and the lower maintenance factor. She even goes as far as showing a side by side comparison of LEDs vs HID lighting output and showing that not every light is the same. Finally she goes through the metrics you need to consider for LED lights.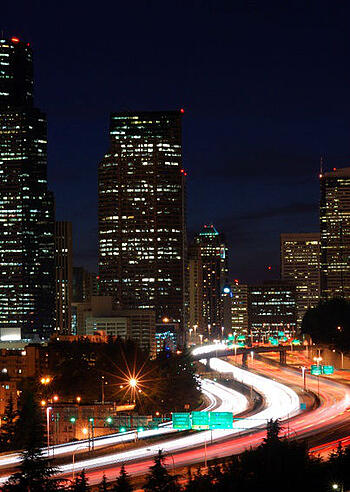 Light Energy Metrics:
Candela (CBCP) – The light energy leaving in one specific direction
Lumen – The total light energy leaving a fixture
IES Files – Lighting calculation files from the Illuminating Engineering Society
BUG – Backlight, Uplight, Glare which replaces cutoff ratings for outdoor lighting
Electrical Metrics:
Watts – Power consumption
Efficacy – Lumens per Watt
Efficiency – Percent of total Lumens that leaves a fixture (Not used with LEDs)
Power Factor
Input Voltage
THD – Total Harmonic Distortion
UL/ETL/CSA – Independent lab tests for safety
Cost Metrics:
Initial Cost
Lifetime Cost
Warranty
Performance Metrics:
Projected Life
Dimmability
Flicker
The video goes on to explain the Color Temperature (CCT) and understanding how the lighting varies between different color temperatures and how this affects the visibility of different lights. This moves along into explaining the Color Rendering Index (CRI) and how this is an older way of determining lighting and now we need to use the R9 value as well as the standard CRI ratings. Finally, dealing with color of lighting, the Spectral Power Distribution (SPD) is covered to show the difference between different lighting types and how LEDs fall into this.
Finally, she compares old style lighting, both indoor and outdoor, to what is available in LEDs today. There is lots of great information in this section on replacing fixtures and lamps indoors and outdoors so you have a better understanding of what to look for.
After the presentation, Lisa and Greg do a great Q&A and go over some other developments in LEDs. They went over some new applications for LEDs to help with mood, therapy and having companies such as clothing stores using the lights to simulate the lighting that would be achieved during specific events such as outdoor lighting for bathing suits or evening lighting for trying on dresses.
All in all – great video. Go check it out above.
Source link