Installing Solar LED Outdoor Lighting for Commercial Saving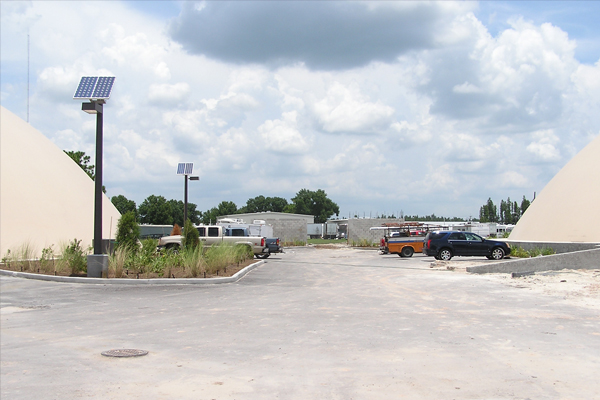 One of the primary problems facing any commercial business operator is making sure their business stays profitable. If you can't make money, you're bound to have trouble keeping a business afloat. It's just the nature of the beast. Of all the things you could do in hopes of cutting costs, one that's probably going to be the least detrimental to health of your company is looking into switching out your source of electricity.
Standard electric can be a bit costly, not only due to rate increases from whichever company is supplying your power, but also the upkeep of the system and the constant changing of the bulbs in your system. As a result of this cost many businesses have been taking steps to focus more on use of solar LED outdoor lighting systems as one solution to this issue. These systems will allow you to cut the cost of having to pay a power company for the sake of lighting your business and the surrounding parking area. Solar power is the best option these days due to its cost cutting ability as well as its ability to renew itself day after day. If you're looking for a way to light your business, you can't really do much better than to switch over to solar power instead of standard electricity.
Removing already existing electrical lights does not offer a great ROI; however, looking at areas that do not have existing electric or for a new installation is where you will find the best payback. Even small projects like a solar sign lighting system for your road sign can offer a great return on investment, especially if the sign is located in an area where power is difficult to bring to.
There are a ton of benefits to going solar over standard electricity. One of the primary positives is the fact that the government looks very kindly on people going green. When you choose to go solar in place of a standard electrical hookup you're eligible for certain tax breaks as you're helping to turn around things in favor of the environment. Not only are you able to get apply for and receive tax credits for implementing solar power to your commercial property, you also may have the opportunity to sign up for grants to pay for your project.
With the steady stream of companies switching over to the solar power sources for their lighting and energy usages, one of the top choices has become to go to the LED lights in the system. LED lights are amazing due to their low wattage output while not losing any of their luminosity. LED bulbs have a tendency to be incredibly bright which would help guarantee your location is well once the sun goes down. Between the low wattage use, the high visibility created, and the length of time that the bulbs last you're looking at an incredible cost savings.
This is typically one of the biggest expenses a business could have up front; going the solar LED way is the best option to keep your location well lit so that nobody is injured on your property. You've got plenty of choices when it's time to change out your lights, of all those choices, the combination of LED and solar lighting is easily the best bet for saving energy, and more importantly saving money. You can consider your options, but in the end you're not going to find anything better than LED lights run on a solar powered system.