Amazing Changes Happening Now for Sustainable Living: Fair Trade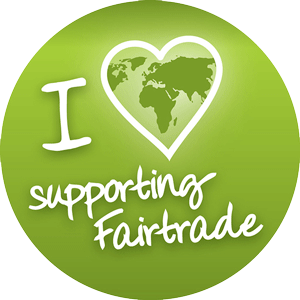 Fair trade is starting to become more popular all over the world. Purchasing products from farmers and workers who are compensated fairly and work for companies that have sustainable business models helps everyone from the top down. Purchasing fair trade also has a great impact on the local communities where the products are being produced. Many organizations are working together to help with the fair trade movement. Here are some of the ways that you can help.
Purchasing Fair Trade Items
Fair Trade USA network certifies coffee, tea and herbs, cocoa, fresh fruit and vegetables, sugar, beans and grains, flowers, nuts, oils and butters, honey and spices, wine and apparel, and certified ingredients are now used in ready-to-drink beverages, body care products and spirits. These products are available in over 50,000 retail locations including big box stores you already shop at. Looking for the logo on your favorite type of products will ensure you are purchasing from a fair trade company. You will typically receive a better product while helping someone in the end.
The World Fair Trade Organization also works with producers, marketers, exporters, importers, wholesalers and retailers for their products. They make sure companies adhere to their 10 WFTO principles of fair trade in their daily operations and demonstrate 100% commitment to fair trade. Looking for their logo on products will ensure that you are purchasing a product coming from a fair trade company, no matter where in the world they are located.
Certify Your Products as Fair Trade
Certifying your products as fair trade means that you adhere to higher standards in your products production. Not every product is on the fair trade list; however, the more companies that list their products, the larger this movement will become and the more socially aware companies will become. Contact the local fair trade organizations and see how you can get involved.
Difference between Fair Trade and Free Trade
Free trade is an economic theory where marketable items can flow without government intervention. Fair trade helps free trade work for the world's poor by paying everyone from the bottom up a fair cost on their product. These two systems work hand and hand to ensure that, especially in developing areas, people are being allowed to improve their lives by earning a decent wage for their products.
What Difference Will This Actually Make
If we all work together to start purchasing more fair trade products, companies that do not follow these standards will move towards a more socially aware way of doing business. Just like buying organic produce versus other produce will not have immediate impact, but as time goes on, more and more options will become available and more companies will join in the change.
What are your thoughts on the fair trade movement?
Source link