3 Ways to Be Green in Small Spaces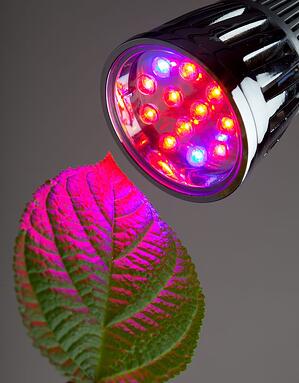 When living in a small apartment or home, you may think that you are already doing your part to help the environment by economizing and taking up less space in the world. However, there are many other simple ways to resolve to live more ecologically and responsibly!
Trim the Fat
That isn't meant to be a poke at your waistline, instead it's a way to start your new green lifestyle. In small homes or apartments, free space is more valuable than ever. Resolve to get the junk cleared out before you start any other green projects. Cleaning out your home and getting rid of useless clutter is a great way to recycle, notice any pest control problems, and give you more area to breath and be active. If your treadmill is filling up with excess clothes, and your kitchen table is overcrowded with unnecessary appliances, consider taking an inventory of what you have and resolving to donate what is superfluous. You can even organize a community donation project with those in your apartment complex or neighborhood to donate as much as possible and get everyone living providently!
Consider Indoor Gardening
Though you may not feel like the kind of person that could ever grow anything, taking advantage of all the ways to grow your own organic fruits and vegetables is the perfect way to be more ecological as well as conscious of your own nutrition and health. If you don't have even enough room to grow plants on your window sills, there are still many ways to indoor garden! Growing plants in your kitchen with LED grow lights is a great way to get fast growing organic plants at home. The special grow lights will give your fruits and vegetables the much needed light to photosynthesize and have you making a fruit salad in no time!
Monitoring the Energy
Whether it is how long the oven is on during the day, or how high or low you crank the thermostat, being conscious of your energy while living in a small space, is a great way to prepare you for provident and ecological living when you have a larger apartment or home. There are many ways to manage and monitor your energy such as: getting a programmable thermostat, dimmers on your light switches, and investing in solar panels!
The great thing about solar energy in small spaces is that since you have less that will be consuming energy, revamping your home with solar panels and solar products can be incredibly affordable. Whether you are in a condo, townhome, or starter home, solar energy can provide you with the energy needed through summer days and winter nights so you can regulate the temperatures in an ecological and environmentally conscious way.
So whether you are in a small space temporarily or long term, realize your own potential for ecological and economical living in your home and start saving space and energy!
Lucy Markham is an avid blogger and enjoys learning and trying anything new when it comes to green living, home improvement, and DIY
Source link