How to Efficiently Use Solar Flood Lights for Security Lighting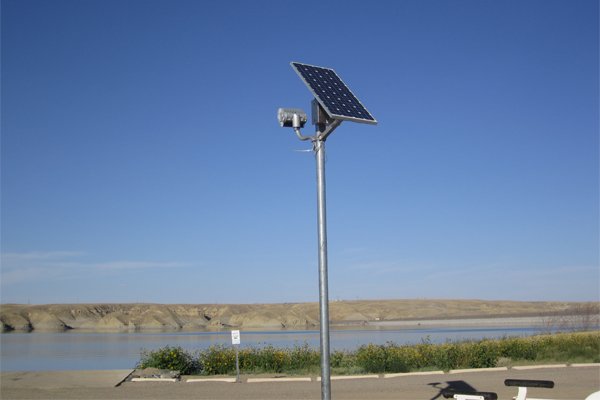 Using solar flood lights around a perimeter of a building can increase security, but these bright lights do not need to operate at all times. Since most security flood lights shine outward and cover a large area, they can use a lot of power and produce glare or light trespass on nearby areas. There are different ways to utilize solar security flood lights around a building without disturbing the nearby area, keep the area secure and not breaking the bank. Here are a few options to consider.
1. Motion Activated Solar Flood Lights
Having the security lighting off unless motion is detected is one of the most popular setups available for solar flood lights. These use the least amount of power as the lights are only operational when they are needed. Once the motion is gone, the lights turn back off after a period of time. This option offers the lowest cost and least amount of light trespass as the lights can perform exactly as needed to secure the perimeter of a building for surveillance.
2. Lower Light Levels that Motion to Full Brightness
If all night lighting is required, having the security flood fixtures at a low wattage to provide enough lighting to see, but not out a large distance from the perimeter. Then, when motion is detected, these lights turn way up to max brightness to provide the distance lighting for security purposes. Once motion has stopped, the lights go back to their original lower wattage to keep the area properly lit. This option, though using more power, can provide all night lighting for people that are constantly surveillancing the area or use cameras without night vision.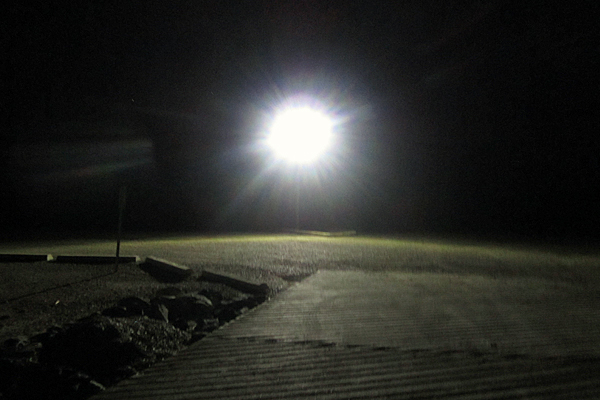 3. Adaptive Lighting Solar Flood Lights
Having the lights come on at dusk and stay on for a couple hours, then go down to a lower wattage and be motion activated for the remainder of the night is the final option to cover. These types of applications will use the most amount of power as the lights need to be powered almost all night at full intensity with only a period of time during the late night to be using a lower wattage.
Those are the three most efficient methods of using solar flood lights for security purposes around a building. This doesn't mean you cannot keep you security flood lights on all night at full intensity, but for the most efficient solar security light systems, allowing the lights to be adaptive to the environment and the cirucumstance, will ower the solar power requirements without having to lose out on any of the security features.