ODNR Delaware Wildlife Solar LED Parking Lot Lights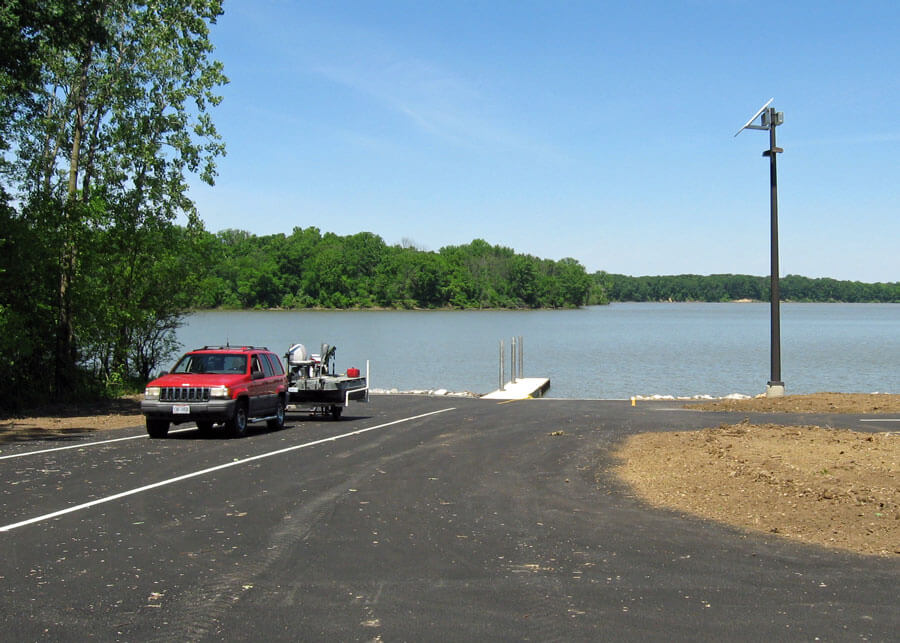 The Ohio Department of Natural Resources (ODNR), Division of Wildlife (DOW) completed Delaware Lake east boat ramp. The ramp was built in the 1960's and required a considerable update to improve not only condition, but also safety and security of visitors.  The ramp, parking lot and access road recently got a complete overhaul to better serve the angling and boating public.
The old deteriorated ramp and abutment were replaced with a new wider and more visible ADA accessible abutment and a ramp with v-grooves to improve traction. The parking area was redesigned to improve traffic flow and offers 45 parking spaces.  Anglers and boaters using the ramp at night will be aided by two new solar lights, one at the ramp and one in the parking lot.
This ramp improvement project is made possible by monies generated from the Boater-Angler Fund, a state tax on fuel that motorboat users pay to provide better access to Ohio's waterways. This fund provides many upgrades, not only to this specific site, but many sites all over Ohio.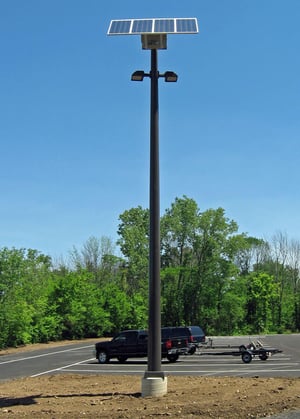 The solar lights installed at the park consist of a self-sustaining 340 Watt solar power assembly and battery storage for over 8 days of inclement weather that is common in northern states. The fixture is a Cruzer LED light fixture mounted on a short side of pole tenon bracket to provide the needed light at the boat ramp and parking area. These lights will save money by providing consistent lighting and power with no additional electrical costs to the park.